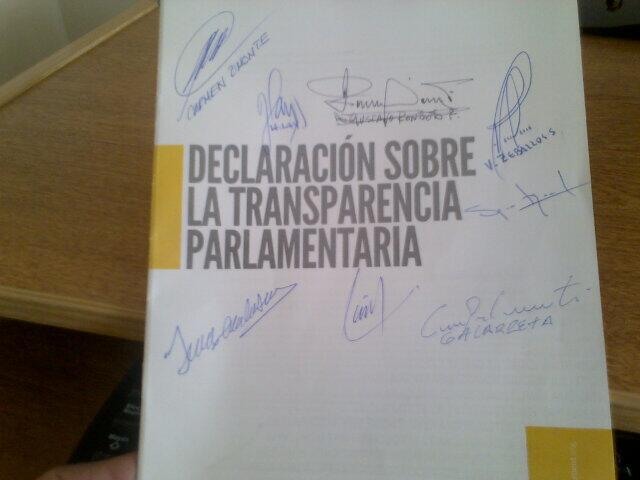 During the past decade, attention from the international community towards the parliament activities have risen. Citizens and civil society organizations have also realized the importance – or, in some instances, the potential importance – of parliament to democratic governance, due to its roles in legislative, supervisory, and representative spheres. Therefore, citizens started monitoring and assessing the activities of the parliament or its individual members, often seeking to facilitate and promote public knowledge and participate in parliamentary processes.
Parliamentary Monitoring Organizations (PMOs) support democratic governance, including the accountability of parliament before the citizens, citizen engagement in the legislative process and access to information about the parliamentary activities.
Given the lack of research on PMOs, the National Democratic Institute (NDI) and World Bank Institute (WBI) undertook a joint Project, in May 2011, to:
1) identify PMOs worldwide and collect basic information regarding their activities;
2) document good practices in parliamentary monitoring, and;
3) suggest recommendations to the international community based on above named activities.
To achieve these objectives and within the framework of the project, web-pages, materials and reports have been analyzed and the representatives of PMOs who are directly involved in the process of parliamentary monitoring were interviewed too. To identify PMOs, within the scopes of the aforementioned Project organizations as Transparency International, Open Society Institute, and others were contacted. Many PMOs were identified through the ―Parliamentary Informatics Data Base.
From April 30 to May 2, 2012, a conference, organized jointly by NDI and WBI, was held in Washington. The conference was attended by representatives of PMOs from 38 countries. As a result of the conference, OpeningParliament.org Forum was created; also, a Declaration on the Parliamentary Openness was adopted. OpeningParliament.org is designed for international cooperation, in order to facilitate easy access to information about parliamentary activities and to give opportunity to PMOs to share easily their experiences.  As for the declaration, it is also available on OpeningParliament.org web site. It, in turn, contains the principles set out by PMOs about Parliamentary openness, transparency and access to information.
The Declaration on Parliamentary Openness is a call to PMO to actively involve into activities of national parliaments, and sub-national and transnational legislative bodies. "Sunlight Foundation" and "Latin American network of legislative transparency" joined NDI and WBI while working on Openingparliamet.org as well as on declaration of parliamentary openness. The conference was also supported by the Omidyar Network, "Open Society" and the Mexican Embassy in the United States.
Washington Conference has become a kind of push for the international community once again to go through their parliamentary systems, consider the recommendations developed on the conference and develop their national action plans aiming to implement above named recommendations in their parliamentary systems.