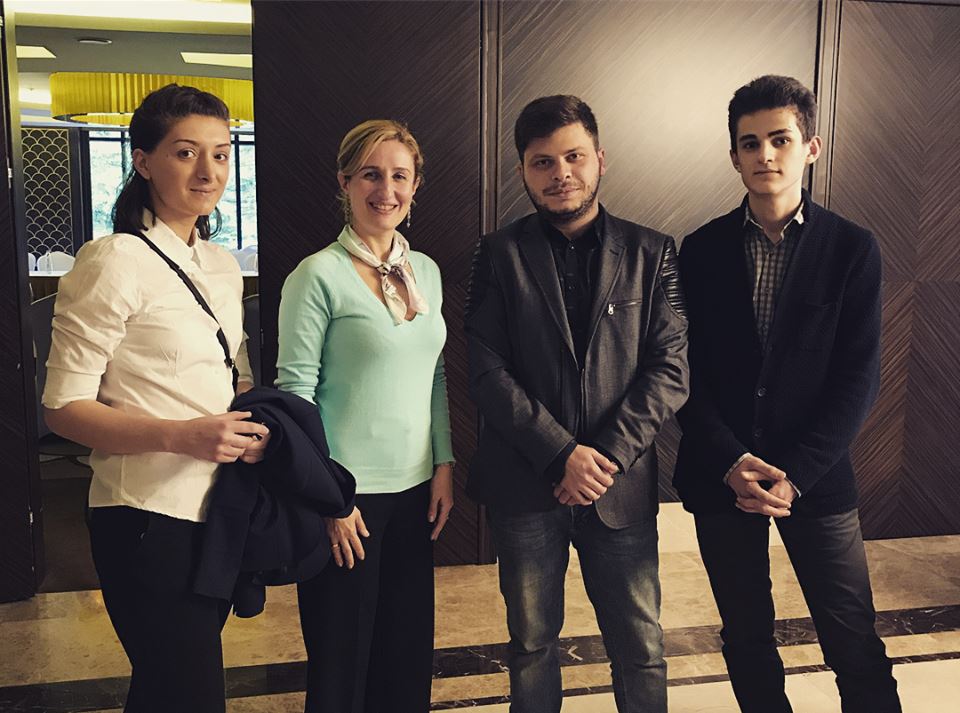 Winners of the Youth Contest – Your Idea for Open Parliament have been revealed. Ideas submitted by Rusudan Mgeladze, Kalenike Uridia and Shalva Dekanozishvili were approved by the Permanent Council on Open and Transparent Governance and will be reviewed during elaboration process of the third Open Parliament Action Plan for the years of 2018-2019.
Ideas submitted by Rusudan Mgeladze and Kalenike Uridia are related to submission of electronic petitions and aim to increase citizen involvement in legislative processes by means of technologies and innovation.
 "I thought a lot about what would be important and result oriented for our society. Since we live in a technology age, I decided to concentrate on issues related thereto. My idea is to add a comment section, as well as public poll and voting function to the online application of the Parliament of Georgia." – says Kalenike Uridia, 11th grade student at Public School #31.
"Generally speaking, plebiscite is a widely approved method and I think that it is a unique opportunity for our society to learn more about, as well as express opinions on draft laws." – says Rusudan Mgeladze, second year student studying Public Administration and Politics at Grigol Robakidze University.
Improvement of the mobile application of the Parliament of Georgia is an idea of the third winner of the Contest, Shalva Dekanozishvili, who is in his fourth year of the Faculty of Law at Tbilisi State University. He believes that "it would be great if an alert function was added to the mobile application – GeoParliament. Furthermore, taking into account the needs of minorities living in Georgia, information presented in the application should be available in several languages."
"I think that by means of the application, citizens should have an opportunity to contact their majority deputies presented in the Legislative Entity. For this purpose, the application should be provided with a "create your account" function and users should be sorted by their legal address." – says Shalva Dekanozishvili.
"Open Government is crucial for a democratic state; it provides society's maximum participation in the governance system of the country. For this reason, I believe that involvement of youth (as one of the most important parts of our society) in development of Open Government is of great importance. This Contest enabled youth to think and share their ideas on what the Parliament of Georgia needs in order to become more open for the society." – says Levan Avalishvili, Programs Director at IDFI.
The winners of the Contest have already presented their ideas to the Permanent Council on Open and Transparent Governance and its Consultative Group. Moreover, authors of the ideas will be able to attend the Open Government Partnership Global Summit that will be held on 17-19 of July in Tbilisi and will gather more than 3000 representatives from 70 states.
Youth Contest – Your Idea for the Open Parliament was held by the Parliament of Georgia, with the support from the European Union (EU), United Nations Development Programme (UNDP) and Institute for Development of Freedom of Information (IDFI). It aimed to raise youth awareness and present ideas elaborated and selected for the Open Parliament Georgia 2018-2019 Action Plan.